Case Study: University of Guelph Faculty Directory Database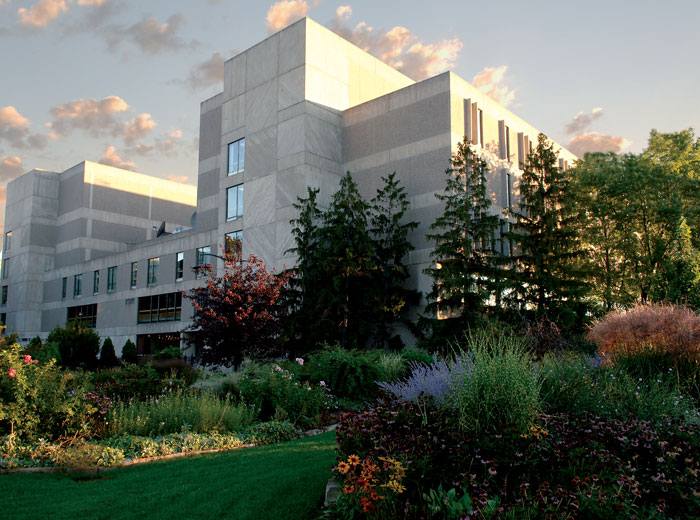 300% increase in profiles listed in first year with Kosmos powering their Media Guide
As a former reporter the University of Guelph's News Service Director knew their media guide or university directory didn't give journalists what they needed – quick, pertinent results.

But the News Service office is small and didn't think they had the resources to move beyond the system they built in-house. For years they did their best even though it lacked key capabilities like ease of updating and decent search results. As a result the media guide wasn't used much by the media or staff.
"Reporters and producers are always on deadline, and Kosmos by Expertise Finder has helped us improve our speed and effectiveness when responding to queries"
Lori Bona Hunt
News Service Director
With a new university experts directory to meet their needs at a cost they could afford, the University of Guelph finally had the tool to add a lot more experts without adding staff.
Niche areas of expertise in agriculture and veterinary medicine have proven to benefit greatly from SEO optimized pages. The combination of specific expertise and being on a university domain are well regarded by Google.
They used the mobile-friendly profile manager to increase profiles from 300 to 900 in the first year.
Journalists can also search for experts by campus in addition to expertise, faculty, or department.
As a university close to, but not in, a major media market they are rarely the first place journalists look. But because they are within driving distance media are willing to consider them as viewers/readers demand diversity. Journalists tell the University of Guelph that to make it worthwhile it needs to be convenient and fast.
Technology To Power University Directories
The University of Guelph in-house Media Guide was costly to update and every few years it needed a costly rebuild. As a result it didn't improve.
By having Kosmos by Expertise Finder take care of all the tech with its cloud based directory platform they got a tool that was more user friends, had a search engine and was easy to update. Yet it was still on the university's domain as a subdomain, therefore, users have the confidence of being on the university's site.
Visit the University of Guelph's Media Guide.
About University of Guelph
The University of Guelph has about 20,000 students (most of them undergraduates), 830 full-time faculty and nearly 3,000 full- and part-time staff members at two campuses.
The University was established in 1964, but three of its founding colleges are more than 100 years old. It's located 1 ½ hours west of Toronto in the City of Guelph (pop. 120,000). Its Ontario Agricultural College and Ontario Veterinary Colleges are areas of unique strength.
Alumni include economist John Kenneth Galbraith and Roberta Bondar, Canada's first female astronaut in space.