Turn a traditional directory into one that drives results
Modern experts directories built for universities, colleges and research centers across the United States and Canada
Key Benefits of Experts Directory Software by Expertise Finder


Improve your marketing and PR metrics​ by increasing your institution's visibility, citation rate, brand recognition, and marketing ROI.

When found by private sector partners you bring in new funds. When found by prospective students you increase enrollment.

Journalists want a tool to quickly identify potential experts. It needs to be available 24/7. The universities and colleges that provide it are preferred sources. The result is greater positive earned media.

Partnerships and collaborations
By showcasing your expertise in a web friendly way you will be found more often by industry partners, researchers and potential graduate students.

The directories we power quickly become a go to tool for faculty and staff. Staff can accurately direct inquiries (fewer emails to busy faculty), organize events and more.

Easy setup, budget friendly
Launch your new faculty experts directory in two weeks. Flat monthly rate. No contract. No IT required. We create the initial profiles working with your staff as no extra charge.
Universities, Do More With Your Expertise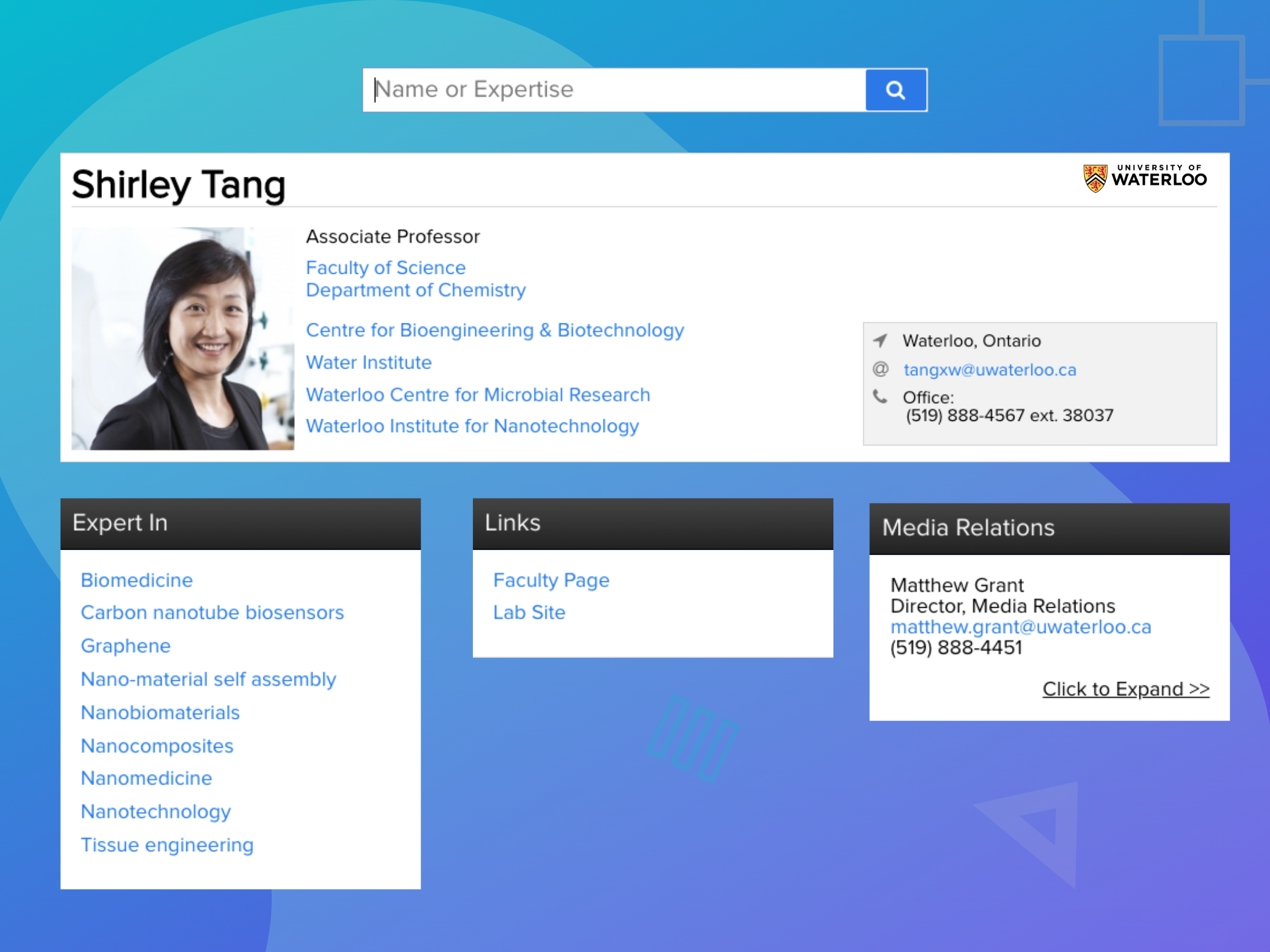 Users love the simplicity of our directories. We know because professors, staff, industry partners and journalists tell us.
Faculty expertise management and discovery software that's easy to set up and manage. No IT is required. Built from the ground up for the unique needs of universities and colleges like cross appointed faculty.
As a cloud product, is has unlimited scalability. Works across all devices and browsers. All for a reasonable monthly cost with no contract or setup fees. 
Our online directories combine sleek and comprehensive profile pages at the front and a Google-like search engine powering the backend.
Our faculty expert directories help higher education institutions promote faculty and researchers. Internally they are a powerful collaboration. Externally they help attract industry partnerships, the media and potential graduate students.

Learn what our users and customers tell us not to change.
Stop investing in internal tools or expensive third party tools that in the end few use.
Don't change the search bar!
Google like search is the #1 reason users come back again and again to the directories we power.
Whether working at university or college or looking for an expert from a higher education institution they tell us not to touch the instant relevant results and clean look.
Our search engine uses Solr, which is built on the open-source Apache Lucene. Solr powers the search and navigation features of many of the world's largest internet sites.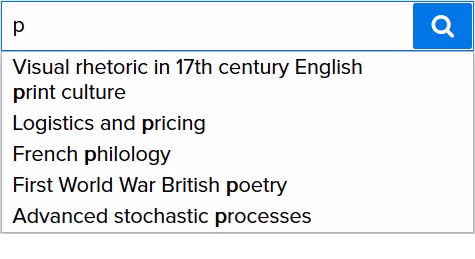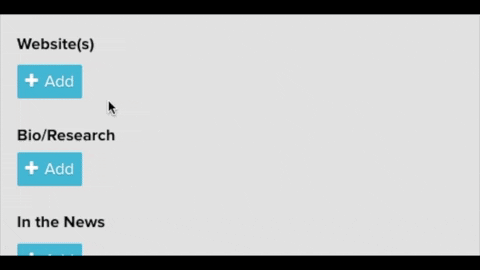 Easy to manage, intuitive to use
Edit, add, hide and delete profiles in real time from any device. A profile manager that doesn't require training as it's built for higher education institutions.
Our clients tell us they finally have a tool to grow their directories year after year. Add unlimited profiles, we never nickel and dime you based on the number of profiles.
Built from the ground up for the specific needs of universities and colleges

Advanced Google like search
Embedded search bar, autocomplete, relevance, autosuggest, acronyms, spelling suggestions - all are behind our Solr search engine framework. On the frontend, users enjoy instant and precise search results.

With the profile manager, you can create unlimited profiles and publish profile pages to your directory instantly. You can add, edit, delete or hide (example: health leave or sabbatical) profile pages and create private notes.

You can have as many logins as you wish for people to manage the directory via the profile manager.

Our cloud hosted directories allow you to have unlimited searches and profiles (we never charge extra). 99.99% uptime.

Profile visibility/privacy controls
You can hide any profile by selecting the hide option on the profile page in the profile manager. Hidden profiles cannot be searched or viewed on your directory.

There are many ways to discover an expert. You are able to search by area of expertise, department, faculty, institute, campus or name of faculty member. Our tool takes into consideration the cross-appointed faculty.

All communication with our service is encrypted (HTTPS). Directories do not store personal information like social security numbers or personal addresses.

With our online directory, you can create better stories by finding faculty for news, alumni and fundraising articles. It makes it easy to be found by journalists for an interview and by other researchers for collaboration and citation.

Universities and colleges use their own branding. The directory sits on your domain, a subdomain like experts.name.edu. For users, the directory is part of your website.

Fully responsive, mobile first
All directory pages and the profile manager are responsive and can be used on mobile, desktop and tablets.

Download data at any time
Download profile data at any time, even if you decide to stop using a directory powered by Expertise Finder.

Real time custom analytics give valuable insights about popular search terms, popular experts and more. Insights you need to build reports and refine your strategy.

Built using open source software
No vendor lock-in or expensive licensing. We pass those savings on to our clients.

Profile pages are SEO optimized. This increases organic traffic from Google, Bing and other search engines, improves visibility score and increases rankings (page, keyword, domain).

All customers get a dedicated account manager. Someone on your side to help set up, grow and train staff as needed.

You can request integration with HR and any other knowledge management system used by your institution. Integrations are optional and come at an additional cost.
Pricing for Universities, Colleges and Research Centers
No contract
No setup fee
Unlimited profiles
Frequently Asked Questions about Experts Directories and Researcher Profiles
It's a directory tool to help you promote and manage faculty and researchers to industry partners, research collaborators and journalists.
First, it is built from the ground up for the unique needs of universities and colleges. Where else do you encounter cross appointed faculty for example. Second, we have a search engine you can't find elsewhere.
With our faculty expertise management and discovery software, institutions improve productivity and collaboration. All while promoting their university or college brand.
A tool that does many different things too often results in a lowest common denominator result. You need a faculty experts directory built for your needs.
Internally-built tools often fall short and are unable to stay up to date as technology changes.
Launch a searchable experts directory on time and on budget